About Gwen Fox
Learn a bit more about me.
Hi, I'm Gwen!
A professional Artist and Art Coach who empowers artists to recognize their unique artistic style, establish a marketing strategy, develop a strong success mindset and create a life they love.
Where Creativity Unites with Success
As a child, renowned international artist Gwen Fox was allowed to express her creative vision while drawing and painting on the white wallpaper canvas at her family's eastern Tennessee farmhouse. For years, her mother repapered the hallway – often weekly – to give her daughter space to display her gift, later regretting the loss of those early works.
Today, Gwen Fox is known for her abstract expression and paintings that reflect life within layers of unexpected color and texture capturing familiar images with both energy and passion. Her work has won numerous awards and been the inspiration for New York poet S. David.
You'll find Fox's original work displayed in the famous Fermoy Art Gallery, Kings Lynn, England, hanging alongside work by His Royal Highness Prince Phillip, and in the Catherine Lorillard Wolf Art Club in New York. Gwen has been the featured artist in one person shows in Hawaii, England, Washington D.C., Taos, NM and Colorado, where she currently lives for part of each year.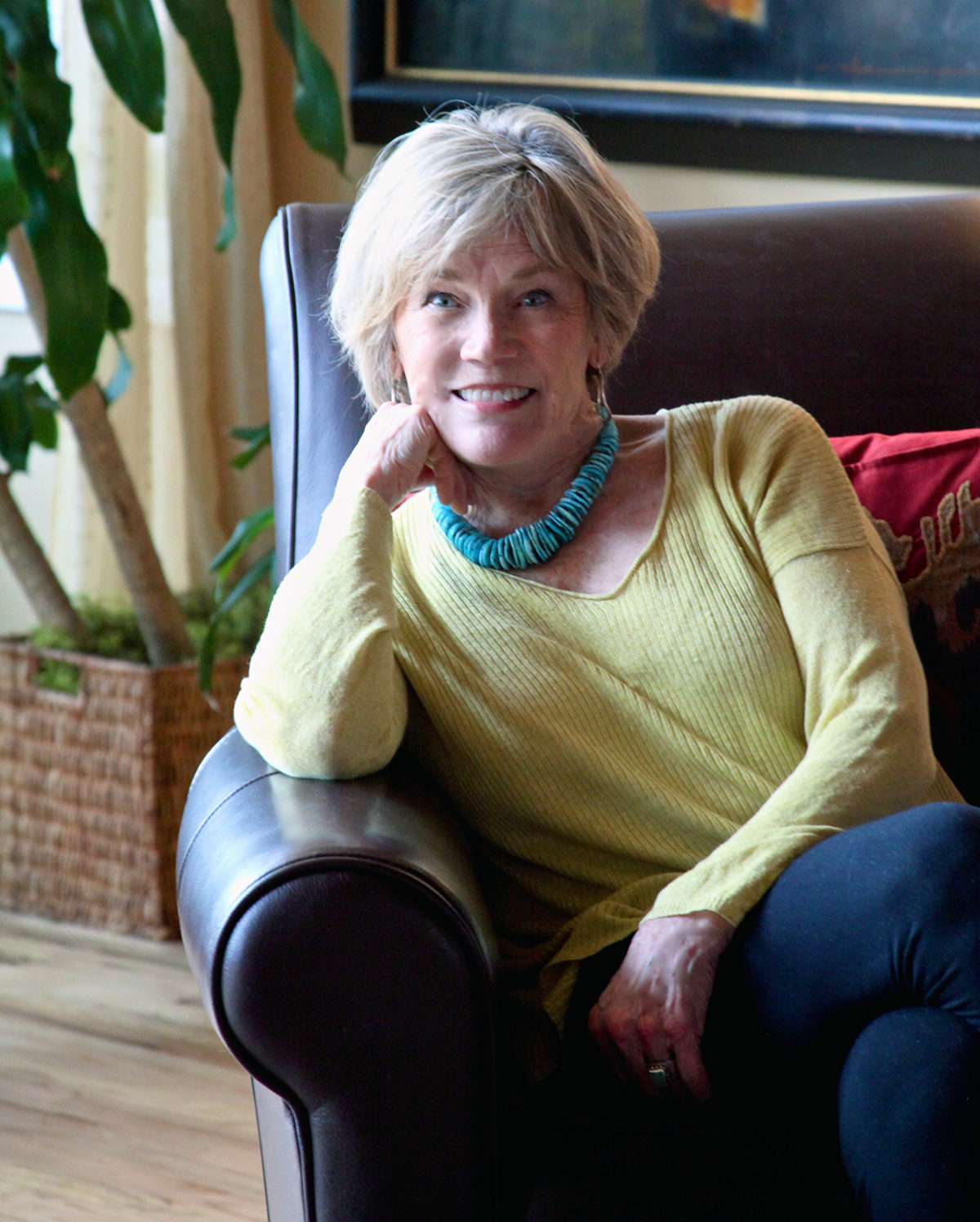 This talented painter is equally gifted as a teacher, and conducts workshops in Canada, England and throughout the United States. Gwen's goal is to help her students tap into their inner strengths as artists, and discover their intuitive creativity.
In relating her own personal story of self-discovery, Gwen guides her workshop students with grace and respect while helping them discard the limits placed by outside influences. This allows each student to reach the core essence of their talent and welcome in new possibilities.
A Gwen Fox Workshop is filled with artistic knowledge of Design, Color and Value. Gwen provides a safe environment for artists to take risks while developing their personal artistic style. Confidence, courage, and belief in self are hallmarks of a Fox-taught workshop.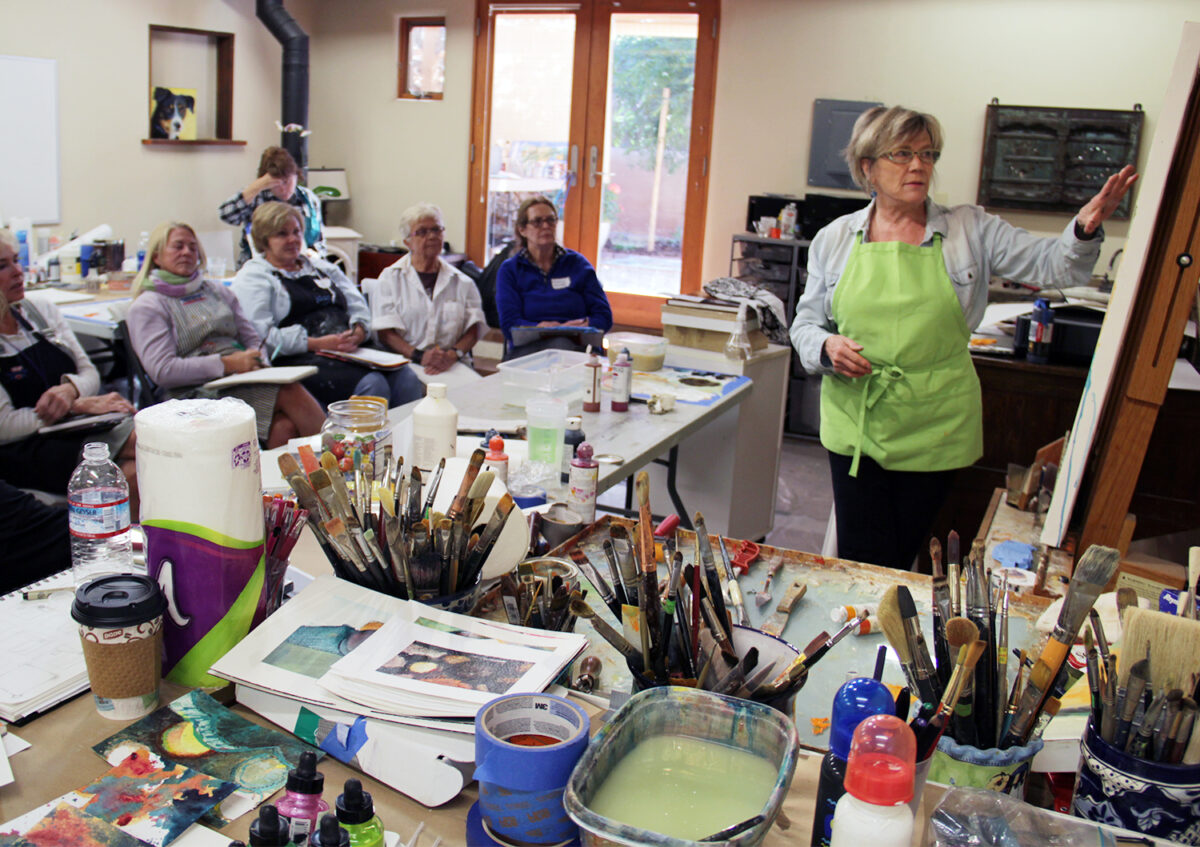 Gwen's work was selected to show with His Royal Highness Prince Phillip in the famous Fermoy Art Gallery, Kings Lynn, England.
She has shown in the Catherine Lorillard Wolf Art Club in New York, had one woman shows in Hawaii, England, Washington D.C., Taos, NM , Charleston, S.C and Florida.
The National Security Agency commissioned Gwen to do two large paintings for their office in Fort Meade, Maryland. Her work is in many corporate and private collections.
Gwen lives in a 100 year old adobe home in Taos, New Mexico with two fabulous German Shepherds and one wonderful rescue from Costa Rica.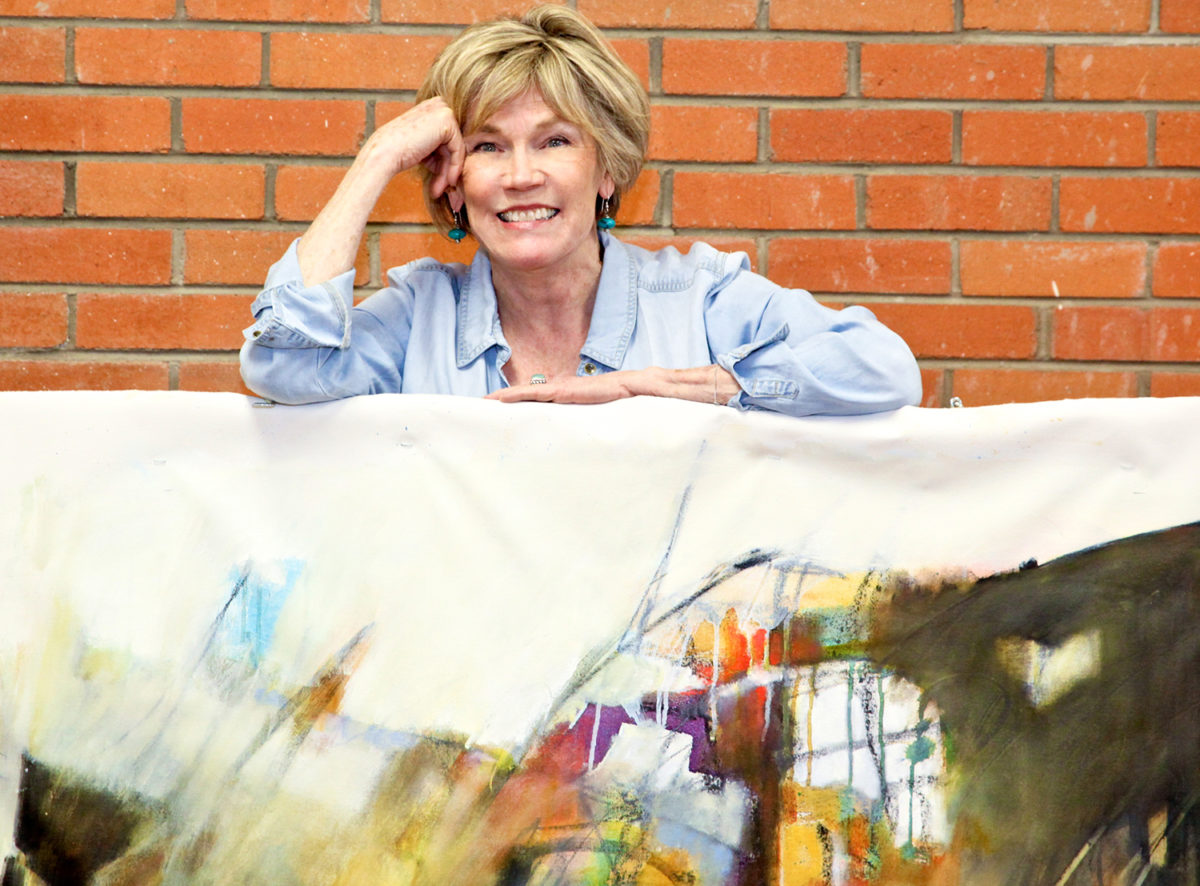 Artist's Statement
Art opens images of the world which
have been seen by the eyes of
the artist's soul…
creating a new world to love.
The layers of life
are what intrigue me…
how thoughts and actions
form our being and
shape who we are.
What seems at first glance to be abstract
when viewed again
are many layers
telling a story.
My paintings are reflections of life,
each filled with layers
of color and texture
which reveal
ones essence.
Thanks for reading
Here are some options to continue your journey on my website