I'm Gwen Fox. Welcome to my Masterclass!
Let me walk you through my Masterclass in this short video.
(Or keep scrolling to read more.)
How To Create Captivating Art With Your Unique Style That Tells A Story While Evoking Emotion.
In this 3-month masterclass you'll discover how to take all of your 'artistic skills' and apply them to the 'business' of being a successful, profitable artist.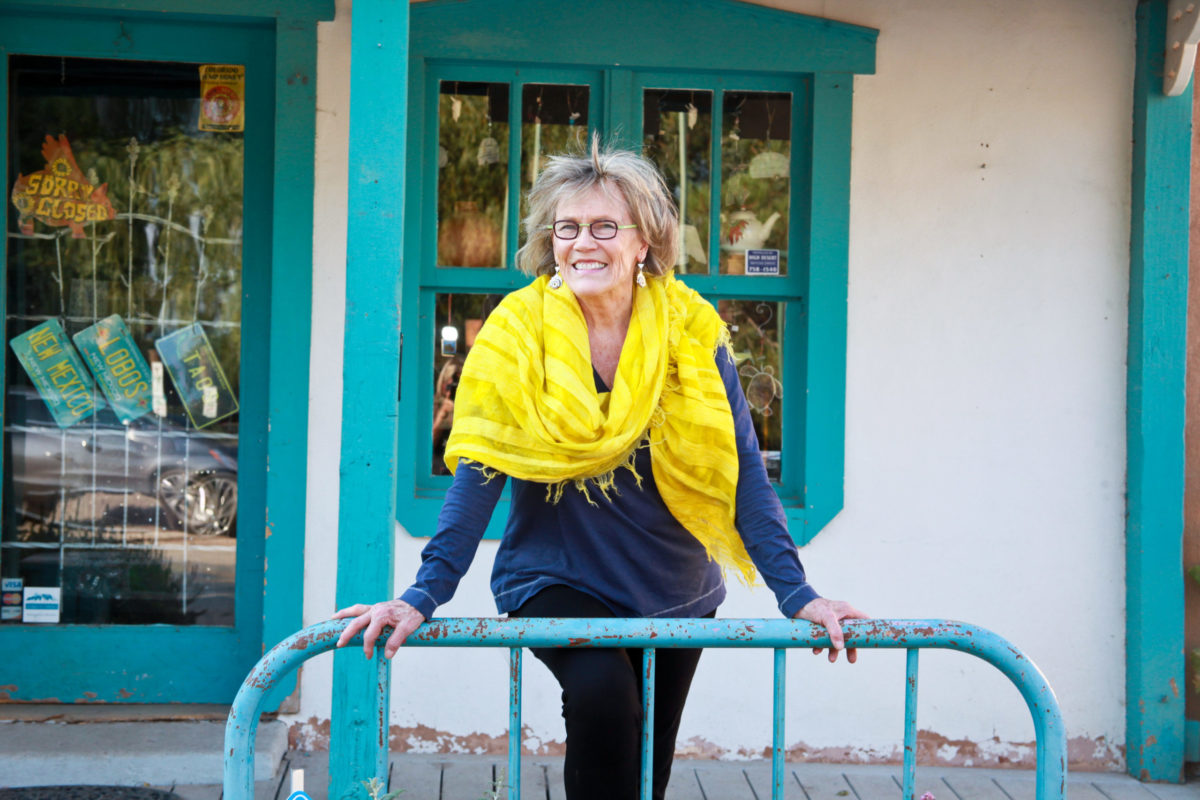 It can be frustrating to get countless rejection letters from shows and galleries and not know why…
(Or maybe you don't even know how to approach a gallery!) Or have your artwork classified as "refrigerator" paintings when you show your friends, family or colleagues. Especially after all the work you've put into your passion investing your time into classes to show you the latest techniques to turn your artwork into something you can be proud to show others… But sometimes you already know enough, and learned enough. More classes on skill and technique start to give you diminishing returns.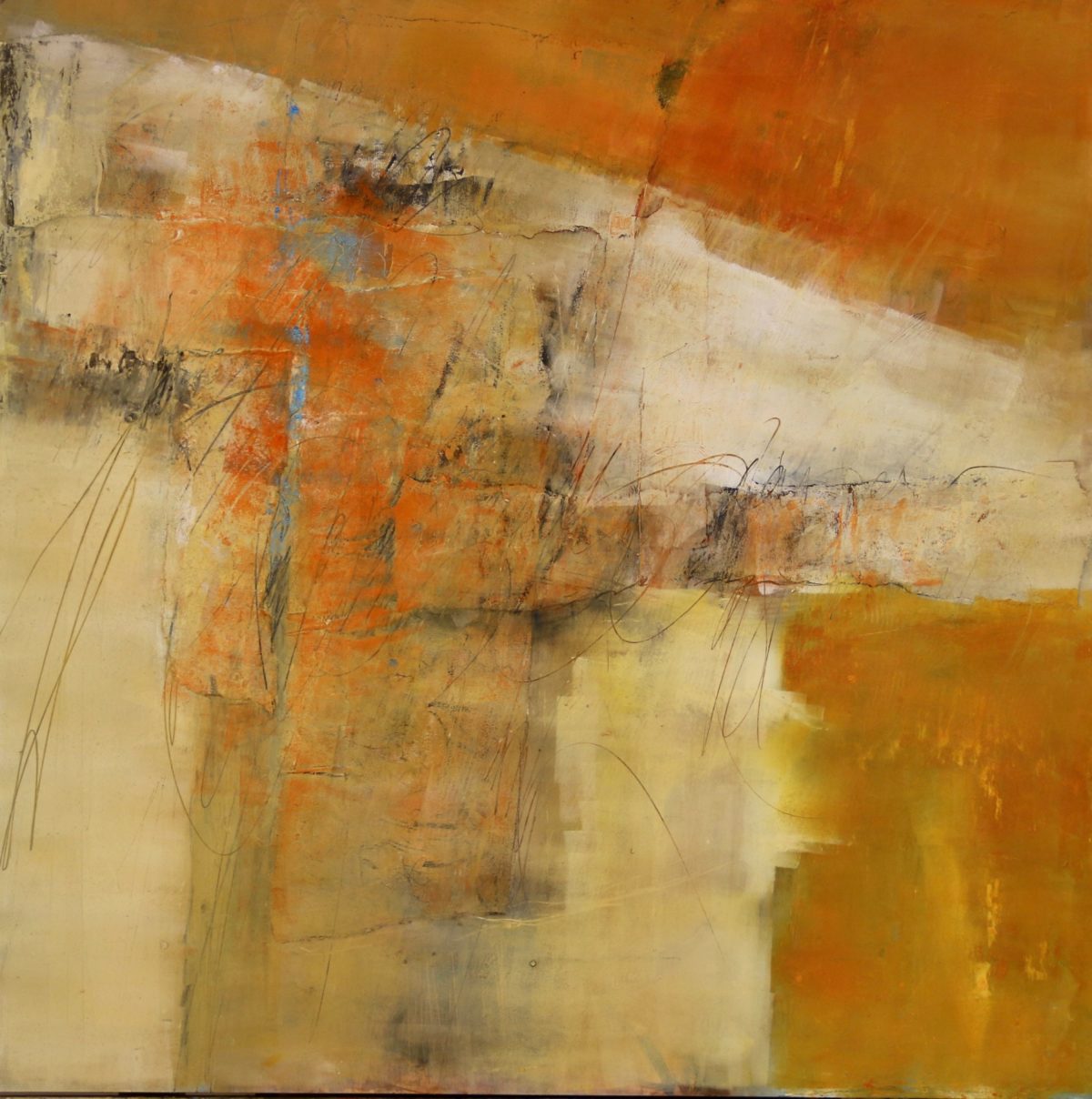 So if it's not more classes on skill and technique...
… then what is it that makes a painting like the masters'? Or at least one that gets into shows different than yours? What's that extra 1% that will turn your submission from receiving a generic rejection letter to one which earns a unique acceptance? OR, what about revealing your paintings you show your colleagues, friends and family, and it hits them right in the heart rather than thinking their 8-year did something like that last month? This private masterclass with a very limited number of artists will guide you and show you how to create captivating art through your unique style that tells a story and evokes emotion.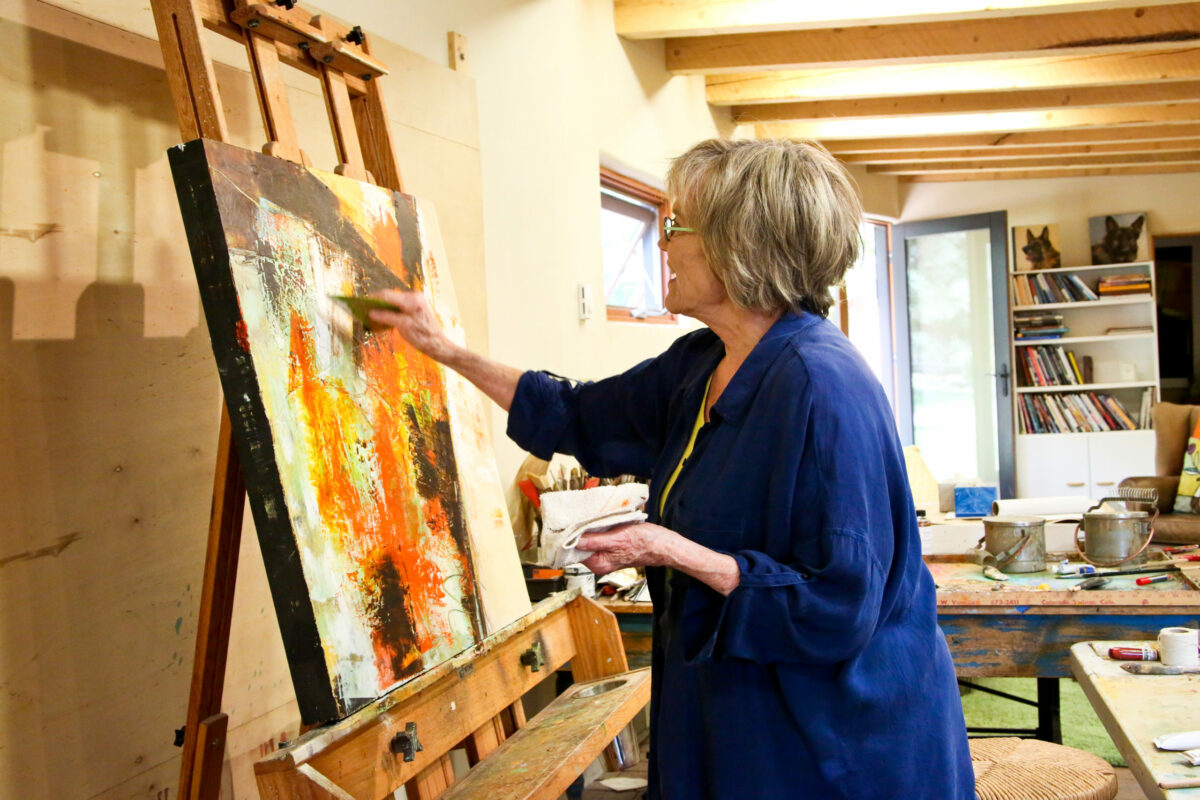 Whatever your level is right now it doesn't matter. As long as you're willing to put in the work to grow yourself.
You might be coming from different backgrounds such as:
You've already submitted to shows and galleries in the past
You're an amateur/hobby artist trying to become a professional one
You have a different full-time job (but big artistic dreams)
All artists start somewhere. I want to help you to take action with where you're going. (Just like many of my past students… meet some of them just below.)
So... What will happen over the course of the Masterclass? How does it work?
Over our 3-month journey, this masterclass will have 7 Modules (and quite possibly a few bonuses)..
There are also weekly critiques of your work (so you can be assured in the direction you're going).
I also host weekly live webinars to get immediate answers to any burning question to keep your momentum going (you'll also get recordings for review, or incase you missed one). A lot of great information surfaces in the webinars.
My goal is to bring you results, so Masterclass is restricted to a maximum of 20 people.
Here are the masterclass modules
Finding and developing your Artistic Voice is key to your success as an artist. With a step-by-step plan that helps you discover your voice life gets a whole lot easier.
While on the treasure hunt for your voice you will discover patterns you are drawn to that will add depth to your voice and your paintings. The outcome in this module is to allow you to continue to create freely with confidence while you discover your unique styles.
Design is the foundation of painting. You can have great colors, perfect values and intriguing center of interest but if the design isn't solid the painting won't hold together.
Think of design as a journey. A way for the viewer to wander through your painting ending at your center of interest where the viewer is entertained and eager to stay for a while. Also discover the psychological implications to where the center of interest is placed setting the mood of the painting for the viewer.
You love color but so often your colors turn muddy and look dull. You discover that too much color doesn't give your painting the punch you desire. This is where neutrals come into play. You will discover how neutrals are your best friend.
They are the support for your center of interest while allowing the excitement of the painting to shine. You will learn how to make "quiet colors", how to use them, and how this allows your paintings to show off your true artistic voice.
After building the foundations in the first 3 modules, we'll push your personal creative boundaries and stimulate your mind to think outside the box.
We'll breakdown such artists as:
Gauguin
Renoir
Kandinsky
Klimt
And of course, Picasso
And then you will reinvent a painting into a masterpiece that is yours. You'll be tasked with guidance on re-creating them in your own abstract. This will be one of your favorite modules – it will open doors you never knew existed.
Learning how to play is learning how to innovate.
There is nothing like entering the studio with the idea of just playing. This is when creativity comes alive. If you are unable to turn off your critical mind and self-judgement, you'll be trapped into a style that isn't naturally yours. We'll work on ourselves to "play" – so we paint for ourselves, not others.
It's easy to get stuck in the negative aspects of life.
In this module we'll train your brain to look for beauty in something you think is ugly. Then, apply it to the canvas. This rewires your brain to look for opportunity even when things don't look that way. This module will stretch your vision to see beyond what is there. What a great way to view the world… going beyond and creating beauty… this will be one of your best challenges.
Let's put it all together…
As you know…developing a series of your work is essential. A series puts together your knowledge, your vision and your command of your medium and subject matter. In this module we'll work on creating a series of 5-7 paintings. Questions will come up and this is the safe place to have them answered. This module shows you are ready to show the world your creativity.
The value of this course PLUS the bonuses would cost $3,297 purchased separately but since they are included in this masterclass for all serious artists who join today,
You'll only need to invest $1,497
—
There are two payment options. 1. You can pay in full ($1,497), 2. or split into 4 payments (4x $395).
Here are some more testimonials.
I am grateful for having experienced your creative passion and artistic spirit. You never cease to amaze me in your gentle, quiet and powerful responses that propel women forward! Thank you for propelling me forward.

Nancy
I've never thought of myself as "artistic", but you opened up the world of possibilities for me. You are a teacher in the true sense of the word. Thank you, Gwen

Barbara Stanfield
Decided to bring art back to the front about 5 years ago…I had reached a plateau and needed a boost…to launch in a good direction… I feel more confident, ok to screw things up and I feel much safer trying to be an artist.

Ann Flemmings
Do it! Don't wait. The experience of working alongside other students who are struggling with your same issues in such a supportive environment is very empowering….and very much worth the investment in time and dollars. This kind of work can make you feel vulnerable, and Gwen understands this. You will not only grow in skill and technique, you'll be supported by Gwen's true heart. This is a safe place for the soul of the artist.

Marcia Hoeck