Abstracting Flowers with Personality
Learn to abstract one of the most beloved topics in the world…flowers!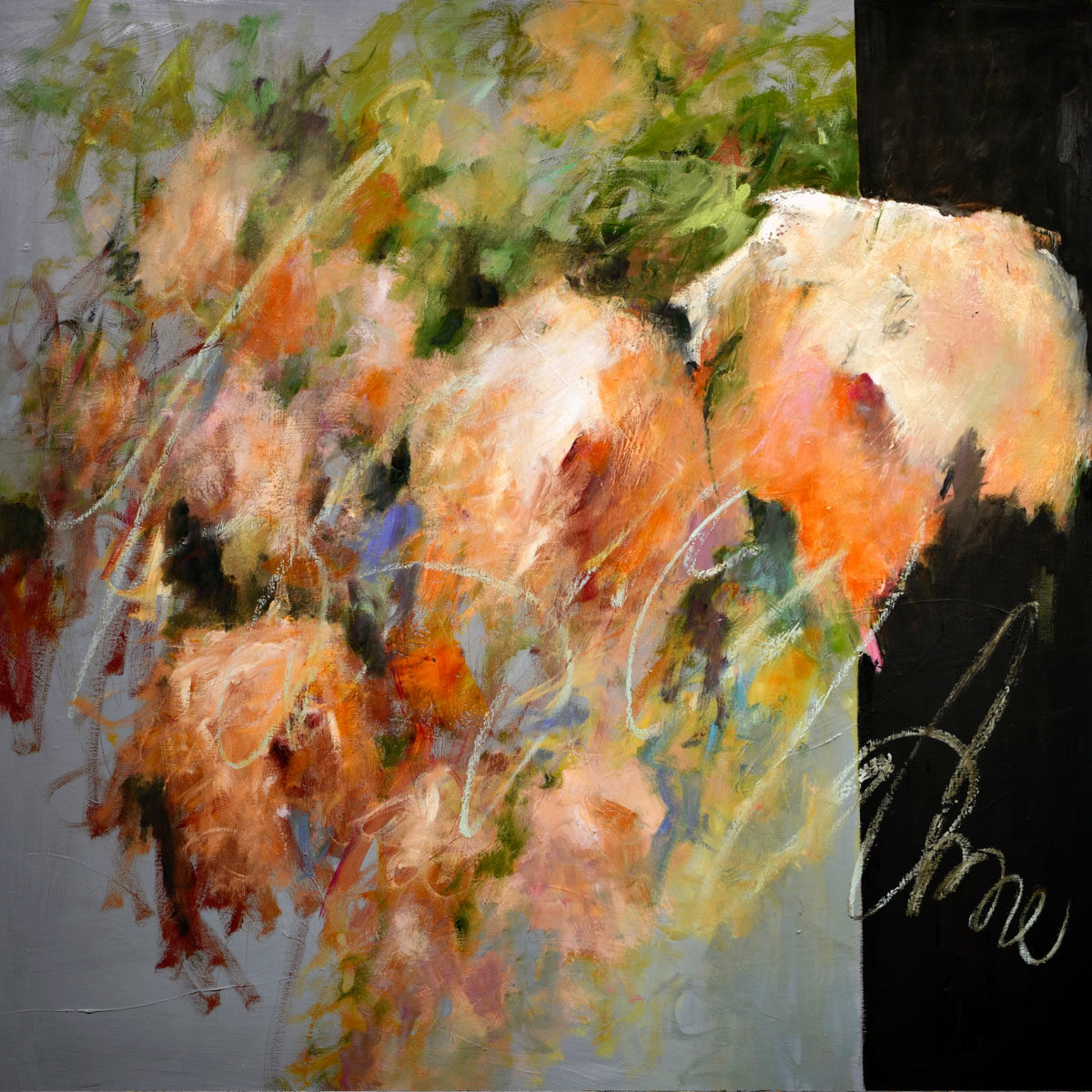 Ever wish you had the courage to create beautiful abstract florals with striking design and beautiful color? Now is your chance to open that wish box and let it become a reality.
In this five-day workshop/retreat you will immerse yourself in learning how to create loose, beautiful, contemporary floral paintings.
Flowers that show their strength while exhibiting their exquisite color that is both delicate and vulnerable. All this done in an abstract way.
You will learn…
How to develop soft inviting neutrals that give the painting a sensual quality
How to make your painting stand out with contrasting color and rich darks
Develop designs that are strong and exciting.
The importance of preparing your canvas
How to know when your painting is done
Know when and where to put those final touches that make the painting sing.
---
This workshop/retreat is September 19 – 23 in Taos, New Mexico.
On the Sunday before the workshop/retreat begins there will be a wine and cheese get together at Gwen's 100-year-old adobe home. This way you begin the workshop as friends instead of strangers.
On Thursday evening we will meet and have a fabulous dinner under the stars of the New Mexico sky on Gwen's patio. This is the highlight of the workshop as we all share, laugh, and go deeper in our art with thoughts and advice about who and why we are creating.
As the New Mexico sun sets it caresses the old but incredibly beautiful adobe walls turning them into a glowing apricot. It is the light of Taos that brings artists to this land of enchantment.
There are limited spaces available so if this workshop calls your name, please sign up early.
The total cost of the workshop is $1,084.70 – a $299 (non-refundable) deposit is due on sign up, and we'll bill the remaining balance 1 week before the course.
Other upcoming retreats
| Label | Value |
| --- | --- |
| Retreat Date: | September 5 - 9, 2022 |
| Location: | Taos, New Mexico |